UK Theatre Network is leading a revolution that's bringing theatrical performances online.
(PRWEB) July 3, 2006 -- With songs hitting the charts purely from downloads, and television episodes abounding in cyberspace, it was only a matter of time before theatre went online as well. UK Theatre Network (UKTN) is the first to put live theatrical performances on the internet, allowing people to see previews and clips of shows that are happening across the country.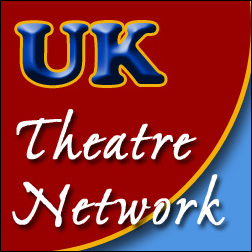 The first major event to go online was the opening of the new National Theatre of Scotland, and more are planned this summer. Three theatre festivals are due to go live on the site in the next few months – South
London's Abbeyfest, the 24:7 Theatre Festival in Manchester, and a portion of the Edinburgh Fringe. 800 people have already downloaded a podcast of Hamlet since it was launched on the site a month ago. The founder of the UK Theatre Network site, Douglas McFarlane, has been leading a debate in the US on a Broadway website about the prospect of theatre going online. It's causing something of a storm between those who think theatre's all about the live performance and those who want it to expand the medium.
McFarlane feels theatre needs to go online if it's going to continue competing with film and music (both now downloadable): "Theatre can't just sit back and lose out on this one, it's a massive opportunity for expanding audiences. Everyone seems to be watching the latest film while they're on the move nowadays, why not the latest West End show as well."
Read the rest of this release,
click here
.